STEFAN HUNT DREAMS WILD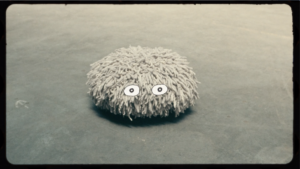 Fresh Film NY + Director Stefan Hunt created this brilliant bonkers film for ZZ Driggs launch on earth day. A sustainable, ethical, curated furniture rental company based in NY, he was given the ultimate director brief: dream wilder and shoot on film.
The shoot was as fun as the client. Everything about it was unusual: a random circus popped up outside the studio on the first day morning of filming, complete with rides, a Merry-Go-Round and a Ferris Wheel (fortunately sound wasn't being recorded). Amongst the circus entertainers was a pony ride guy, who brought his prized rider, Cookies 'n' Cream, in for unscripted filming. And to top it all the film lab lost a whole roll of film.
Luckily Stefan crammed in so much the edit works without the roll, so much so sadly Cookies didn't make the final cut, but everything including an animated pouffe and a magical chair did.
View the full film here